​​​​​​
Welcome to Farmer Brown's Puppies!
We take pride in raising puppies as we imagine our customers would raise them in their own homes, from our family to yours.
Please take a look around and feel free to contact us with any questions!
(660)281-3427 farmerbrownspuppies@gmail.com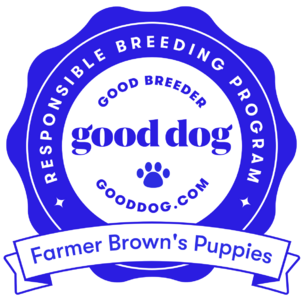 We are a Good Dog responsible breeder!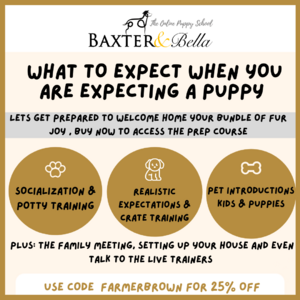 ​​​Baxter and Bella Online Puppy School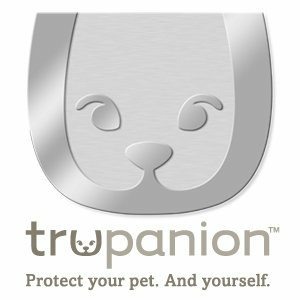 Each of our puppies comes with 30 day free trial of insurance