Current
Miniature Schnoodle Puppies
Date of Birth: August 17th, 2023
Sire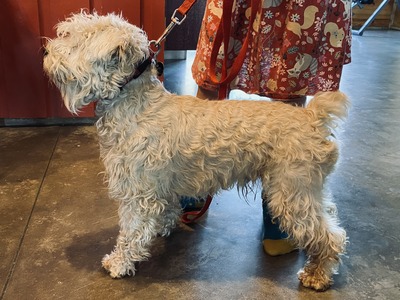 View Profile
Dam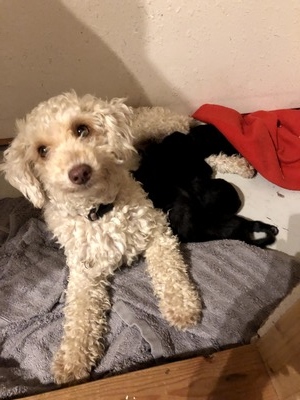 View Profile
Puppies
Maddie and Case have had a litter of gorgeous miniature schnoodle puppies, ranging in color from white to apricot. These puppies should be spunky, smart, and loyal. We expect them to be 13-14" tall and 13-14 lbs. They should have nice, full coats.
Maddie is our apricot poodle momma. She stands about 14" tall and weighs about 14 lbs. Case is our white miniature schnauzer male. He stands about 13" tall and weighs about 13 lbs. They are both sweet, family dogs.
The puppies were born in and are being raised in our home with our seven children. They will be well socialized with people as well as with other dogs of all sizes. Tails have been docked to show-poodle length (about 3/5 of the natural tail), and puppies will be dewormed regularly and will be up to date on vaccinations before going home. Puppies will also be grooomed at least twice before leaving us and should be using our potty tray system really well, which helps with the ease of housebreaking!
Puppies will be ready to go home at 9 weeks, so around October 19. Call or text Emily today at (660) 281-3427 for more information or to make one yours today!