Current
Moyen-sized F1 Schnoodles
Date of Birth: February 24th, 2023
Sire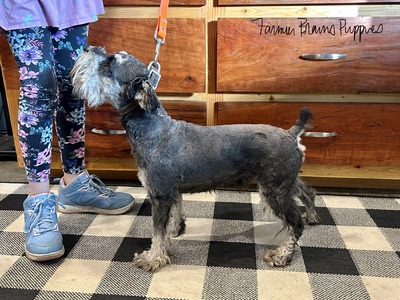 View Profile
Dam
View Profile
Puppies
We are very excited to announce that we our first litter of moyen-sized F1 schnoodle puppies has arrived! Their momma, Fancy, is our beautiful brown moyen poodle. She stands about 18 inches tall and weighs 30 lbs. Their dad, Bjorn, is our protective, handsome black and silver miniature schnazuer. He stands about 15 inches tall and weighs about 18 lbs. We expect these puppies to be in the 16-17 inch and 25 lb range. They should have soft, full coats! We have 4 females and 4 males. Puppies should be ready to go home late April/early May-a perfect time for housebreaking and training a puppy! Contact us today to make one of them yours! Puppy prices start at $1000.
Mini F1 Schnoodles
Date of Birth: February 28th, 2023
Sire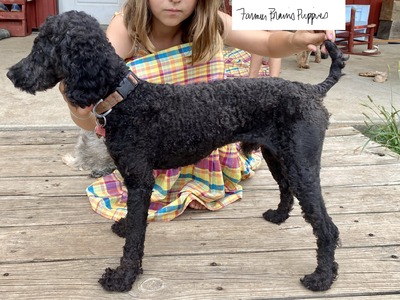 View Profile
Dam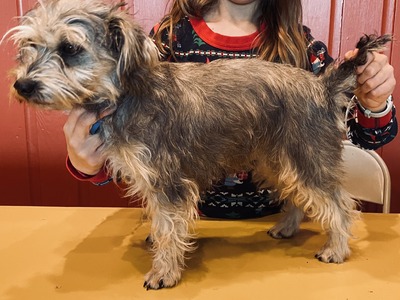 View Profile
Puppies
Roise and Finn's puppies are here! Rosie is our salt and pepper miniature schnazuer momma. She stands 10" tall and weighs about 10 lbs. Finn is our black miniature poodle sire. He stands 15" tall and weighs about 14 lbs. This is their second litter of F1 miniature schnooldes together-all of their first puppies have great personalites and nice coats! We expect these puppies to be around 12 lbs and 12-13". Contact us today to make on of them yours!